A huge thank you to Walmart for sponsoring this post! All thoughts and opinions are my own.
Well, since my last post we've decided to go 100% online instead of hybrid at Simon's charter school. Hard decision to make, but because Simon struggles with change and we have high risk family members, we decided to go this way. I am nervous of course, but also excited. Simon is going into 1st grade and I think the computer literacy he'll gain will actually be really cool. Betsy and I will be doing some light homeschooling (pre-k/kindergarten level). To get ready and get the kiddos excited I revamped their desk area and got them both some new clothes! Walmart's Back to School section is loaded with clothes, shoes, backpacks, and tons of school supplies. A bunch of stuff is eligible for free next day delivery on orders of $35+ and whenever I have an item I need to return it is a breeze to do in store. I've been getting most of my kids clothes at Walmart, you can't beat their prices and they have such cute stuff!
The week school starts we have family visiting so we won't get into our school routine right away, but that's OK. Our first few days are learning the online platform, then two weeks of review before we dive in to new material. My kids thrive on structure so after the dust settles we'll get into a routine of breakfast, morning bike ride/walk, and then we'll try to get most or all of our school done before lunch.
The kids learned how to ride bikes without training wheels over the summer so I am EXTRA looking forward to our morning bike rides and think it will be such a great way to start the day. They look so dang cute in their new track suits (tons of options for girls and boys at Walmart, I narrowed it down to three options and let the kids make the final choice). Picking out new sneakers for Betsy was hard, I settled on these Wonder Nation high tops but ALMOST did this adorable Jessica Simpson pair instead. We always get compliments on their Raskullz helmets.
BOYS SNEAKERS & TRACKSUITS

GIRLS SNEAKERS & TRACKSUITS

KIDS BIKES & HELMETS

---
I had fun creating this desk area for Simon. It's hard to even know what we'll need but I feel pretty prepared with school and tech supplies. We already had a laptop but I'm going to grab these headphones w/ microphone. At Simon's school they start the day with a flag ceremony so I got this cute desktop flag for us to continue that tradition at home.
ELEMENTARY SCHOOL SUPPLIES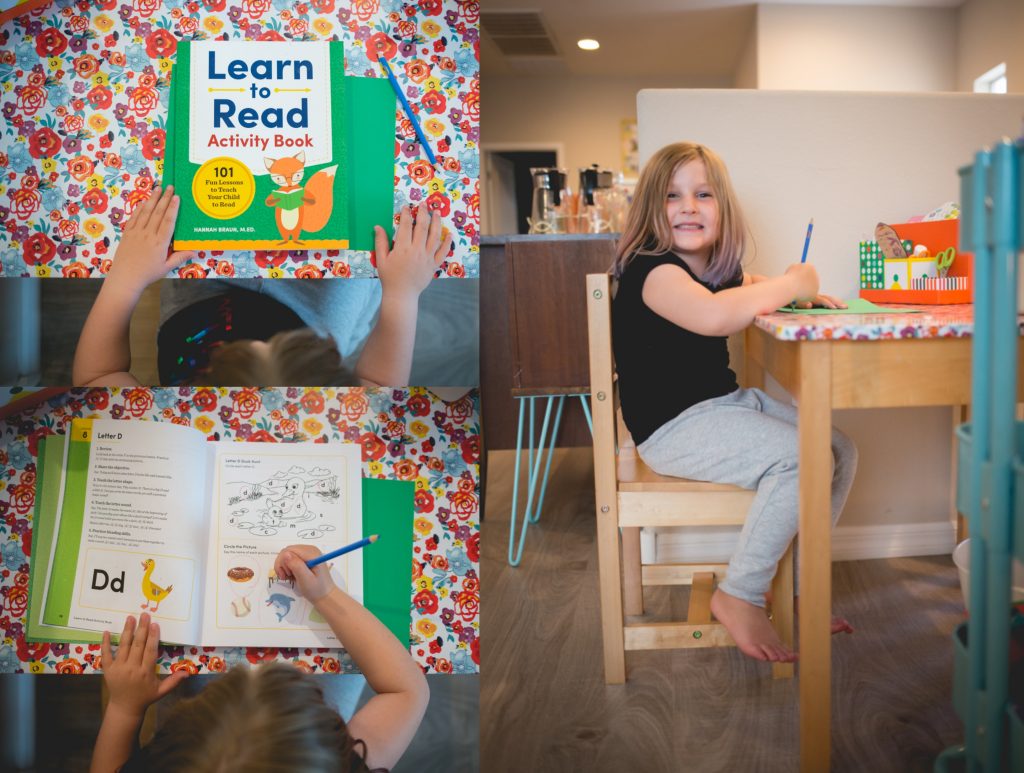 Betsy is beyond thrilled to be doing school at home. We'll mostly be working on letters (upper and lower case), numbers, and reading. There are way more homeschooling materials available from Walmart.com than I realized. We started this workbook in the spring and will pick up where we left off!
PRESCHOOL SUPPLIES


Here's a highlight list of some of the things I will be using for e-learning and homeschooling: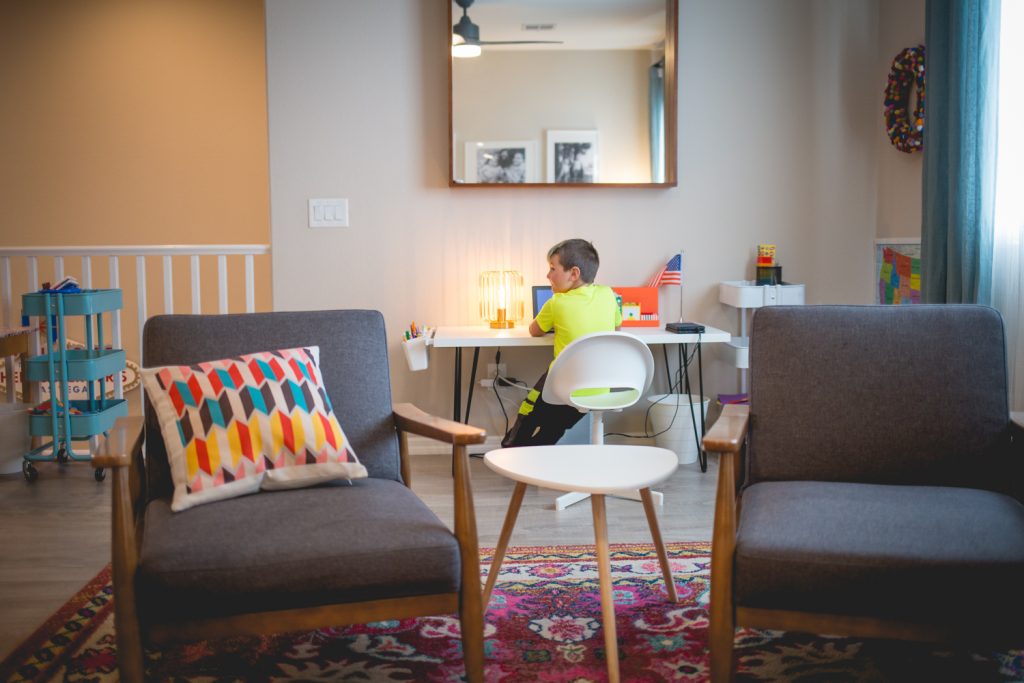 P.S. Our living room chairs that we've had for four years are from Walmart!
Disclosure: the links in this post are affiliate links, meaning, at no additional cost to you, I will earn a commission if you click through and make a purchase. You can read more about that here. Thank you so much for taking time out of your day to follow along as I talk about fashion, being a mommy and more!